A Guide to Caravan Insurance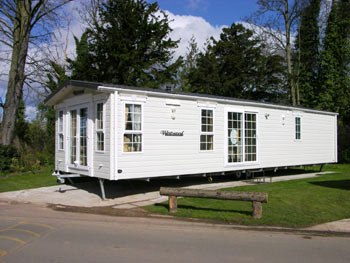 Why Go on a Caravanning Holiday Why Go on a Caravanning Holiday
If you are looking for something different from the standard guided tours and sightseeing options from tour operators and travel agents when planning a trip to visit the United Kingdom, then a caravan holiday might just be the thing for you. Caravan holidays have been seeing an increase in popularity among tourists and people who wish to explore and travel but are currently hampered with budgetary constraints and the relatively high prices of airfare and accommodation costs on a trip to visit top tourist destinations and attractions. As a result of these factors, more and more people are now turning to buying and or letting a caravan to satisfy the urge to travel and explore the multitude of attractions the UK has instore for the intrepid traveller in you.
Of course, a trip to the UK wouldn't be complete without a visit to the country's capital, the vibrant and bustling city of London, set on the banks of the River Thames. London is Europe's most visited city and averages over 14 million visitors each year. There are various flight comparison websites where one can compare ticket prices for flights to London and allow you the luxury to search for the availability of cheap flights especially for tourists who are coming over from overseas. London is also ideal as a jump-off point for a caravanning holiday as the city has excellent transportation links, one of the most extensive in the world, linking it to the countryside either via train, bus, car hire/rental or even by plane if you have the money to spend on airfare.
One can choose either from the popular static caravan holidays wherein you can choose to stay in a caravan holiday park in seaside resorts along the coast perfect for families looking to bond with the children while you and your spouse take some relaxing time off or you may also opt to rent a caravan or camper home which come equipped with its very own sleeping, dining and restroom facilities which will allow you to travel around and explore without needing to spend a lot of money on accommodation.
When you book static caravan holidays in caravan parks, you will only be paying for the caravan and not per person as opposed to some hotels and B&Bs, giving you greater flexibility and value for your hard-earned money. You can even park your vehicle right next to your rented accommodation as most caravan parks do not collect parking fees. Static caravan parks also have their very own entertainment activities for both children and adults while some holiday caravan parks even have their very own children's clubs and possess facilities to keep your kids entertained during the duration of your holidays here.
Another plus factor for owning your own caravan or camper home is that it allows you to travel and see nature and other attractions at your pace and leaves you in control of your time. You decide how much or how little time you would like to spend in a particular location while reducing costs on food and accommodation which are usually among the biggest expenditures on your budget when you are on your holidays. So why not try to go on a caravan holiday and experience the thrills that await you as you relax and enjoy your well deserved holidays in the UK!